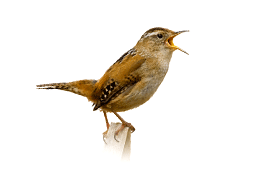 Our Knockout Pest Control technicians provide bird control and bird abatement services to rid your home of the nuisance of birds and the damage that they can cause. As a pest control service, bird control and abatement is a humane process.
What to Expect from the First Pest Control Visit for Birds
A Knockout Pest Control technician arrives at your home or business and evaluates the issue to identify what bird control method is most effective for resolving your bird control problem. After identifying targeted locations, our technician offers options that include spike strips that discourage birds from landing, and safe bird removal of birds that have entered your home or office.
Pigeon Control & Bird Abatement
Pigeons take advantage of Southern California building designs that offer them ample places to nest and roost. They find food and water supplies easily and quickly make a home in your space. More than just a nuisance, pigeon droppings, because of their acidity levels, can cause exterior building deterioration and damage statues and other outdoor structures. Nesting materials clog air intakes, downspouts and gutters and pigeons can cause serious diseases.
Screening of targeted locations, spike strips and pigeon removal keep your commercial or residential space free from the harmful and hazardous effects of pigeons. Exclusion services allow us to keep birds away from your property over time, preventing damage and health hazards.